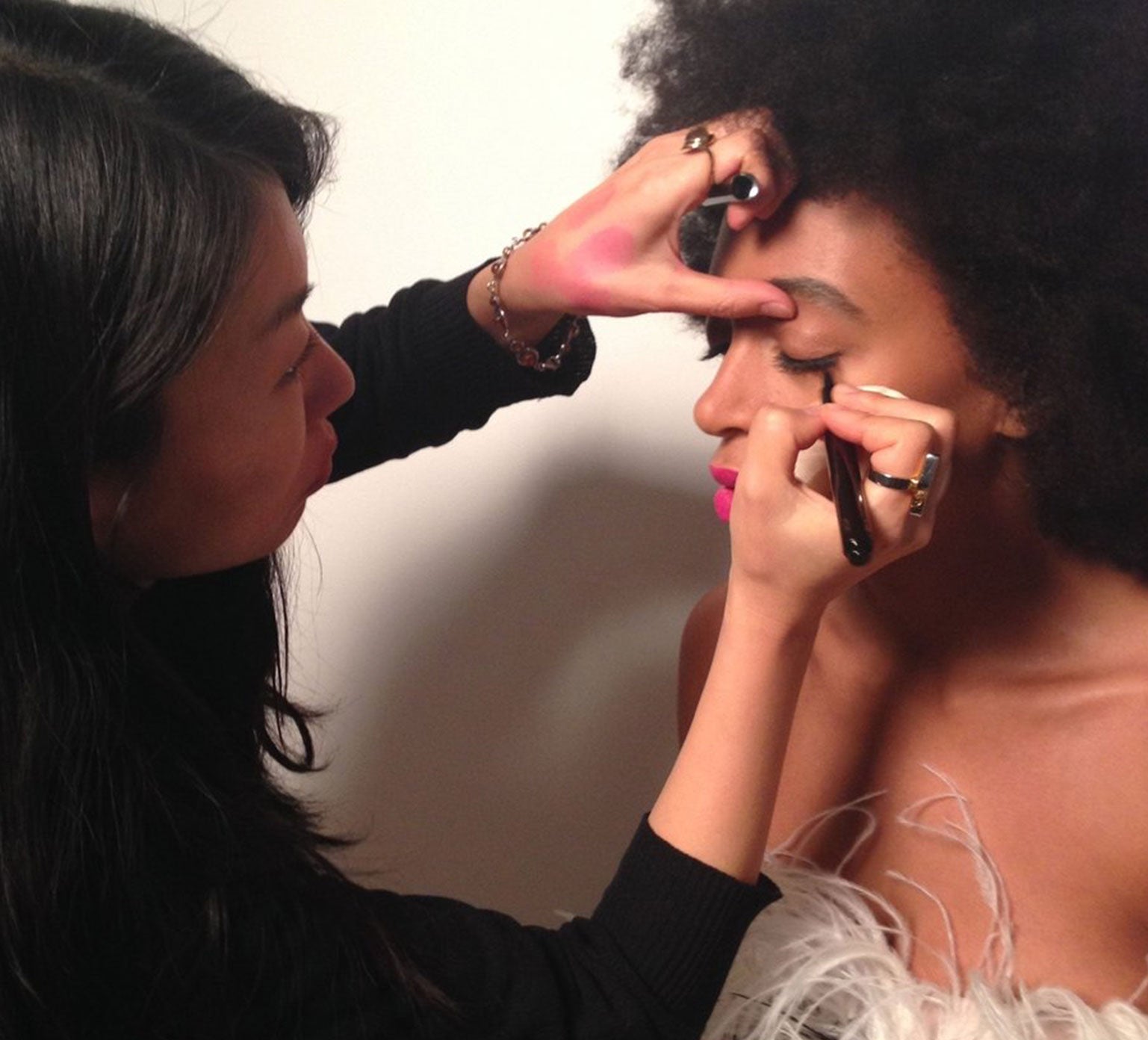 Our Philosophy
After a decades-long career as a celebrity makeup artist, Munemi Imai cultivated her own personal philosophy about beauty: a clear, glowing complexion is the perfect foundation. Drawing on the minimalist aesthetic of her Japanese heritage, her commitment to living a clean, conscious lifestyle, and her deep understanding of the mind-body-beauty connection, Munemi has pioneered a philosophy of MUNimalism, a holistic approach to simple, healthy radiance.
Our Products
MUN is an innovative range of extraordinarily pure and effective products that rely on healing botanicals, grown under pristine conditions that protect the soil's complex ecosystem to retain the highest concentration of rich nutrients and potent bioactives. Our potent formulas, free of unnecessary additives, work synergistically to nurture, balance and brighten all skin types for radiant vitality at every age.
Our Founder
Through working with women from all over the world, with every skin type and shade, a strong desire to create a skin care product emerged. It wasn't until a brief illness motivated her to radically shift her diet that she fully realized the enormous overall impact of the ingredients we put in—and on—our bodies. The switch to pure, natural and minimally processed foods and beauty products was a revelation. A subsequent research trip to Morocco to source healing ingredients led her to the exquisite oil of the Prickly Pear Cactus, and soon after, MUN was born.
Today Munemi dedicates herself to growing her results-driven skin care line, and remains an active makeup artist. An avid juicer and believer in aromatherapy, she passionately advocates living a green lifestyle.
Our Sustainability Practices
Our business is driven by a desire to collaborate across cultures, empower others and enable sustainable economic development.
We're especially proud of our partnership with a union of women's co-operatives in Morocco. Made up of primarily Berber women, ages 18 to 50, they produce the Argan, Prickly Pear Seed and Olive oils used in MUN products. The operation is a self-regulated, functioning ecosystem, with new trees planted according to the desired scope of production. Profits from the co-ops support a social fund that provides tutors to teach the women how to read and write, as well as scholarships for their children to attend college; and a health fund that covers healthcare costs. It has also provided these women with some autonomy in a society traditionally dominated by men.