anarose hydrating rose toner
face toner/mist
anarose hydrating rose toner
face toner/mist
Hydrate, soften and balance skin's pH with this Japanese inspired toner.
Anarose Hydrating Rose Toner offers an essential step to balance the skin's pH after cleansing. Bulgarian Rosewater instantly soothes even the most sensitive skin while Hyaluronic acid firms and provides long-lasting hydration. Willow Bark Extract gently exfoliate dead cells for a healthy glow and prepares the skin to receive nutrients. Goji Berry Extract helps reduce free radical damage and provides anti-aging benefits. A combination of Rose, Jasmine and Daisy Extracts recreates the velvety sensation of petals on your skin. This toner has a pH of 4.5. Effective for all skin types.
3.38 fl. oz. / 100mL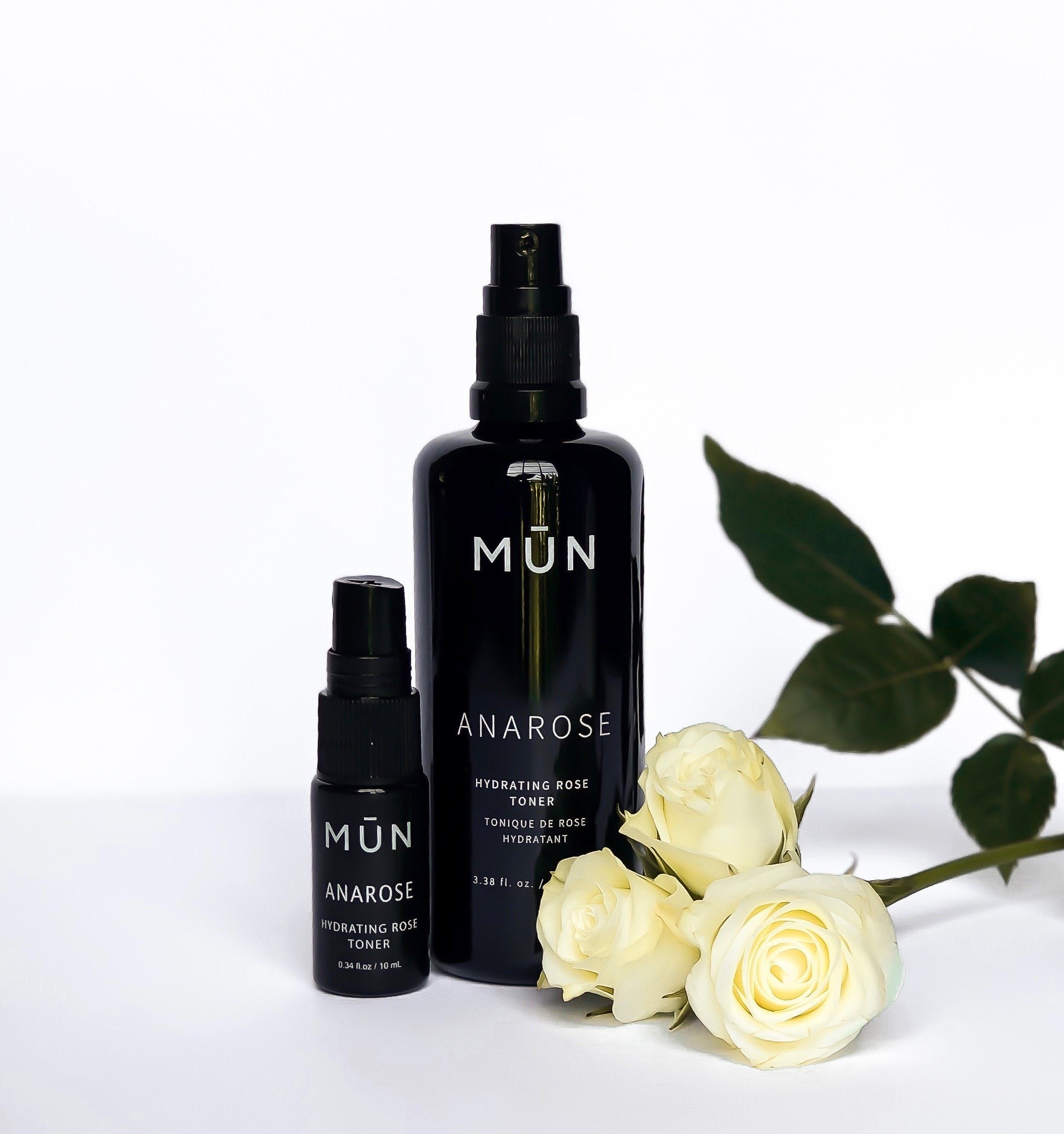 Rose Water*
soothing, antibacterial
Aloe Leaf Juice*
soothing, hydrating
Prickly Pear Stem Extract
calming, hydrating
Goji Berry Fruit Extract
moisturizing, anti–aging, antioxidant
Hyaluronic acid
hydrating, firming
Willow Bark Extract* (Natural Salicylic Acid)
anti–aging
Rose Flower Extract
smoothing
Jasmine Flower Extract
smoothing
Daisy Flower Extract
smoothing
Xanthan Gum
texturizing
Glycerin
hydrating
Dehydroatic Acid
antibacterial and preservative derived from vinegar
Benzyl Alcohol
antibacterial and preservative derived from natural essential oils
Maltodextrin
stabilizer, anti–aging
Deionized Water
*Certified Organic
After cleansing with Akwi Purifying Cleanser, pat skin dry. Spray toner on a cotton pad and generously sweep over the entire face, gently exfoliating skin. Follow with Aknari Brightening Youth Serum.
Refreshes & gently exfoliates for an enduring glow
Balances pH & soothes areas prone to dryness
Rich in antioxidants that neutralize free radicals & calm inflammation
Helps prep skin for moisturizers and serums
Suitable for all skin types